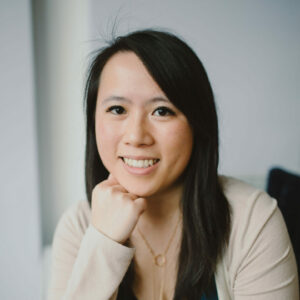 In this series, we ask dietitians across Canada to answer your questions on nutrition and dietary support. We recently spoke with Amy Chow, a registered dietitian based in Langley City, BC.
This month, Amy answers a question on meal planning and food allergy.
---
What are some tips for meal planning when a family member has food allergy?
Meal planning takes time and effort, and food allergy can add another layer of considerations. Here are a few things to consider for meal planning when someone in your family has food allergy.
1. Make a list of common food preferences
Managing a food allergy on top of addressing each family member's food preferences can feel overwhelming. To help with this, make a list and write down all the foods in each food group that your family likes or is willing to try. Try to include a variety of food groups (protein, grains, fruits, veggies) for taste, balance, and nutrition. If your family has any go-to recipes, include them here too!
2. Draft out a dinner plan for 3-5 days of the week
Many people struggle with dinner ideas, whether food allergy is involved or not. Planning out a few dinners for the week can help eliminate the dreaded "What's for dinner?" question and puts a game plan in place for grocery shopping and meal prepping. Incorporate at least one of your family's go-to recipes in your plans. Consider having allergy-friendly theme nights such as Meatless Monday, Taco Tuesday and Pizza Friday for an extra dose of inspiration and fun! Taking time over the weekend to plan a few dinners, shop, prep ingredients and even batch cook ahead can also make your upcoming week a lot easier.
3. Keep it simple for other meals and snacks
Keep your breakfast basic by sticking to 1-2 meal rotations and leaving room for more adventurous recipes for the weekends. Keep it interesting by changing up your rotations every 2-3 weeks. Make use of dinner leftovers for lunches. Use the above list of your family's food preferences and mix and match 3-4 food groups for a meal and 1-2 food groups for a snack. Additionally, adapt these lunch and snack ideas and more snack ideas as needed for your family's allergen(s).
The positive news is that good eating habits can be encouraged from a young age and helping your family make healthy food choices while navigating food allergy is entirely possible.
---
Learn more
Do you have a food allergy-related question you'd like to ask a dietitian in the months to come? If so, send it along to us at info@foodallergycanada.ca. Please note: The dietitians featured in this series answer questions on general topics, please talk to your doctor if you have questions about your own health or the health of your child.
---
Tags: Amy Chow, ask the dietitian, Meal Planning